List of ads placed by [Kaija Yang]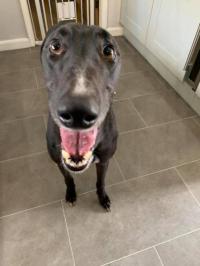 Meet Rocky he's 2 1/2 yrs old,

We would love to find him a home soon so he can have security of a forever home.Rocky is a bred to run as speeds of over 40mph chasing a small mechanical fluff to win humans lots of money.Why adopt a Greyhound? Rocky has the most amazing temperament with dogs and people. They spend most of their lives around both. He doesn't need huge amounts of exercise and would be happy with 2 x 30min walks per day.He can live with bold cats but need monitoring in the early stages.He has big fluffy faces and so his expressions can be similar to an over botoxed face.He's more than compensate by their gentle "love me" demeanour. Rocky would make a fantastic therapy dog as he will stand and be stroked for many hours.He walks beautifully on a lead and loves an off lead run in an enclosed park/field. Because of his breed (sight hound) he will chase fluffies deer/squirrels etc. but this is common of most sight hounds. He has adjusted well to living in a house now and has learnt how to relax and enjoy his new life. If you would like to offer this beautiful gentleman a home he deserves contact.

Please please help us find Rocky his forever home today.
Location: New South Wales
Type:

Race dog
Age:

1 years
Sex:

Male
Microchip ID: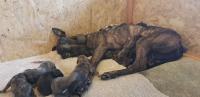 Brought up in family home.
Proper type, fantastic temperaments, only available to good family homes.
Please email ,text ring anytime for more details
Location: South Australia
Type:

Race dog
Sex:

Male
Age:

3 months
Microchip ID: